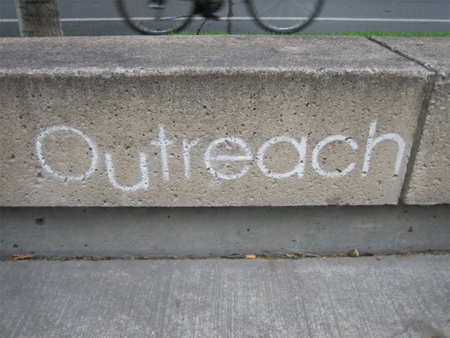 Outreach Opportunities 2012
MESA had strong connection with a variety of local community and science communication groups – if you're interested in getting more involved here's a few suggestions to get you started!
Here's some cool experiments you can do with basic science equipment to create an eye-catching spectacle


For starters there are existing ways to get involved with science education on the community if your interested, by getting in touch with the FutureinTech programme or by volunteering at the MacDiarmid outreach events like the Discovery Awards or Nanocamp (both of which have just finished for 2012) or by acting as a mentor for programmes like the local computer clubhouses where students do experiments and design and build robots to battle each other amongst other things.
Individual Universities also tend to have their own outreach programmes too:
If you're interested in outreach OUTSIDE of the school/education arena – you can attend events like the local Cafe Scientifique or Nerdnite and make the MESA/MacDiarmid presence felt at social situations like this. Or you can join the local Royal Society chapter.
For those with an interest in science communication you can write guests pieces for the sciblogs website and email them to the sciblogs editor for posting or have a chat to Elf (kaiwhata@gmail.com) to organise an interview, or to contribute to either of the two podcasts he currently curates (TOSP and Physcast). There are also science communication competitions running throughout the year if you're interested like: Tell Us a Story, Dance your PhD and the Royal Society creative science writing competition
If you're interested in outreach to Industry, then we suggest getting in touch with Chiasma Auckland or Wgtn (or Chiasma Chch in the future) who can put you in touch with local industries or just by rocking along to (although you may have to pay) the local Chamber of Commerce after 5 function and putting on a brave, knowledgeable face.
If you have an entrepreneurship bent then local innovation competitions are a great place to start looking: GrowWGTN's 'Innovation for Health' competition,  Auckland University's SPARK Challenge, IRL's 'What's your Problem NZ' or Massey's Go! Innovate! competition amongst many, many others.
Of course these are only SOME of the ways to interface with the community – if you want to promote others, or if there are glaring omissions in the above list, please let us know and we will include them ASAP.